AV BROADCAST SYSTEM INTEGRATION
We provide solutions and expertise at the very highest level. Our team of experts and technicians is constantly assessing and testing new products during their development, so they can provide the very latest overviews and recommendations, giving our customers access to all the possibilities on the market.
IT, SOFTWARE & SERVICE INTEGRATION
Visuals are at the forefront of the transition to IT-based content gathering and distribution. As the industry moves from the traditional broadcast TV environment towards IT-based production accessible to independent enterprises or corporate service providers, (encompassing the entire workflow from capture through to editing, cataloguing and archiving, to output and distribution), we can provide invaluable know-how and expertise from our extensive knowledge base.
Achievements
New! IP media gateway (Synapse NIO550)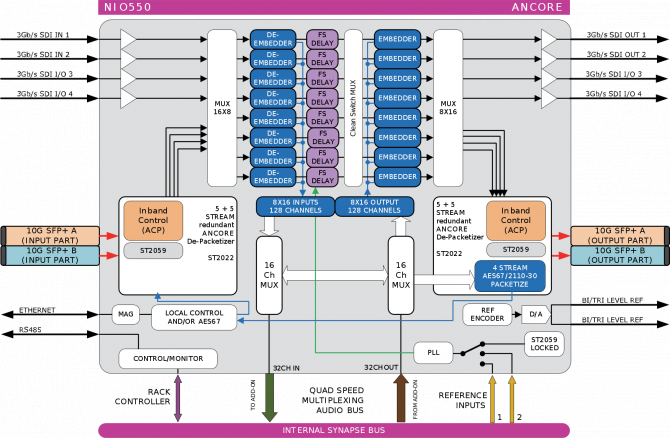 The NIO550 is a Synapse card that can bridge up to 4 SDI channels into 2x 10Gb/s Ethernet on two SFP+ modules. The NIO550 offers clean switch functionality. One of the synchronizing paths will act as the extra source, which is necessary for make before break functionality. The NIO550 provides 2 reference (B&B/Tri-level) outputs that can be locked to the PTP based network clock (AVB/2059) when available in the main video network. The offset of this output to its original reference can be adjusted. https://youtu.be/9Y8l4-aBRAw Do you want addtional information on Axon's Ethernet bridging ? Please feel free to contact our expert Peter at peter@visuals.ch.

Flowtech 100 on sale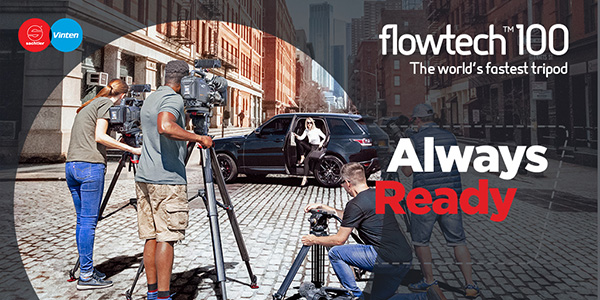 https://www.youtube.com/watch?v=uF4-pw_8Hmg&t=1s flowtech™100 by Sachtler and Vinten - a versatile, lightweight tripod that is easier and faster to deploy and adjust than any other tripod. Performance tested in extreme conditions, flowtech™100 is a revolution in tripod technology, giving the camera operator ultimate versatility and improving their workflow. flowtech™100 is a revolutionary set of two-stage carbon fibre tripod legs with quick release brakes, a mid-level spreader, rubber feet and a payload capacity of 30kg (66lb).