AV BROADCAST SYSTEM INTEGRATION
We provide solutions and expertise at the very highest level. Our team of experts and technicians is constantly assessing and testing new products during their development, so they can provide the very latest overviews and recommendations, giving our customers access to all the possibilities on the market.
IT, SOFTWARE & SERVICE INTEGRATION
Visuals are at the forefront of the transition to IT-based content gathering and distribution. As the industry moves from the traditional broadcast TV environment towards IT-based production accessible to independent enterprises or corporate service providers, (encompassing the entire workflow from capture through to editing, cataloguing and archiving, to output and distribution), we can provide invaluable know-how and expertise from our extensive knowledge base.
Achievements
Blackfriday 2018


Black Friday!
Visuals offers you this weekend up to 18% discount on a selection of brands. Place the products of your choice in the basket, click on "Check out" and enter the promo code in the field provided for this purpose.
Sony : 7%
Code: L8IW2EIX
Sennheiser : 15%
Code: 5HZW92W2
Fotopro : 18%
Code: S4AQW9YA
Blueshape : 15%
Code: ZBPTX3QV
Panasonic : 8%
Code: 6NQQH4WP
Falcon Eyes: 15%
Code: DSRWAWLW
Litepanels : 10%
Code: LHMV6Z6M
Rode : 15%
Code: 6E53X8J5
Sachtler : 12%
Code: A79P1M9C
Vocas : 15%
Code: IBFMBMJA
Wooden Camera : 16%
Code: 7GE2KMME
Zoom : 10%
Code: AXED98V6

SONY Cashback
Cashbacks when buying an eligible Product from the liste below within the Promotional Dates:
HXR-NX5R
: 165 CHF excl. VAT
HXR-NX100
: 330 CHF  excl. VAT
PXW-X70/4K
: 330 CHF  excl. VAT
PXW-FS7
 M1: 440 CHF  excl. VAT
Click here to claim your cashback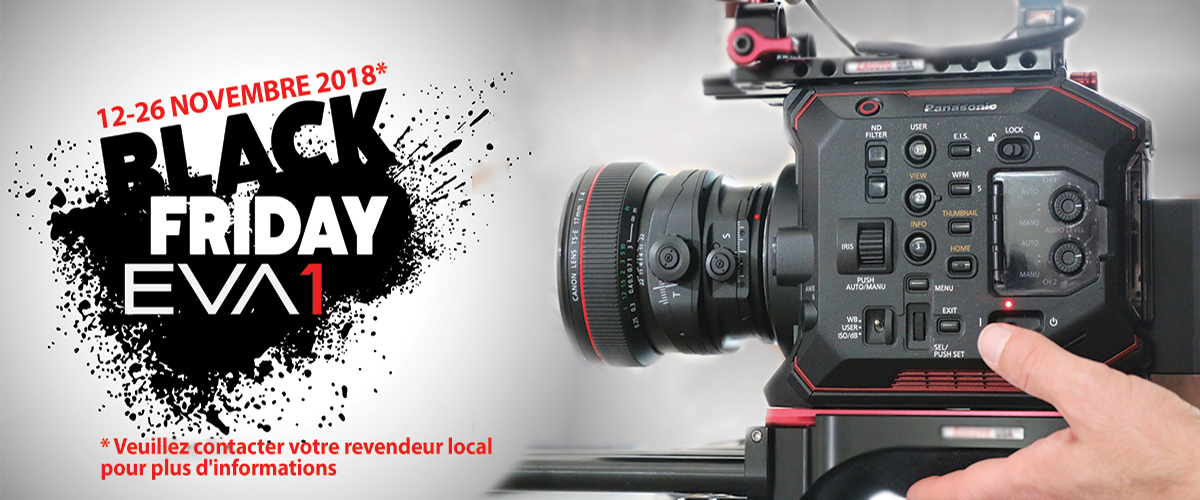 Promotion Panasonic.
Panasonic AU-EVA1
at 5'389 CHF excl. VAT instead of 7038 CHF excl. VAT. Save 1200 CHF excl. VAT
Terms :
Promotional codes:
Offer valid from Friday the 23rd at 00:01 to Monday the 26th of November 2018 at 23:59.
Enter your code on the check-out page of your shopping cart.
 Valid on a selection of brands.
Sony cashback
Start Date (product bought after this date-invoice date): 23.11.2018
End Date (product bought before this date-invoice date): 28.11.2018
End date to claim for the Cashback online: 31.12.201
Panasonic AU-EVA1 Special Offer
Offer valid until 26.11.2018 23:59.
Combinable with other offers.
Visuals reserves the right to change the amount of the voucher in case of cancellation or return on part or all of the order.
Visuals reserves the right to cancel anyorder.
Obatain a voucher up to 680 CHF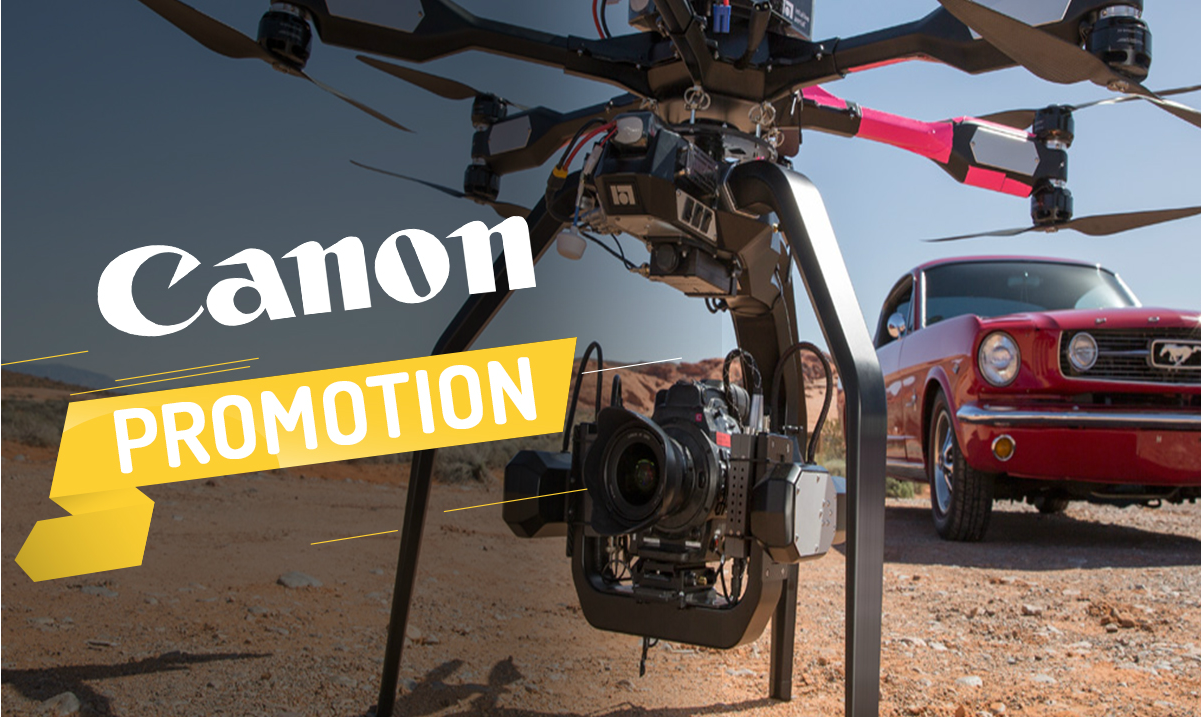 Buy a Canon camera of the list below and get a voucher for accessories:
How obtain your voucher:
Buy a product from the list
72 hours after placing the order you will receive the coupon code via email
Use your coupon code before 31.01.2019, for accessories of your choice.
Conditions:
The coupon code can only be used and redeemed once.
The coupon code can not be shared with third parties.
A combination with other coupon codes is not possible.
A cash payment or a retrospective crediting on already placed orders of coupon codes is not possible.
The voucher must be redeemed directly in the shopping cart
The value of the accessories must be equal to or greater than the value of the order
If the value of the order is higher than the promo code, the difference can be cleared with one of the means of payment proposed in shop
Validity: until 31.01.2019
Panasonic PT-RQ13: a 4K laser projector

The Panasonic PT-RQ13

We installed the Panasonic PT-RQ13 projector at one of our customers conference rooms in Switzerland. It has been designed to restore a high level of brightness in the long run, which is ideal for events. Here are some specs of the laser video projector:
 Quad Pixel Drive produces industry's first beyond 4K screen resolution
Real Motion Processor combines Frame-Creation and 240 Hz High-Speed Processing for fluid motion reproduction
Impressive 10,000 lm of brightness
Dynamic Contrast achieves 20,000:1*1 contrast ratio by controlling laser light
Next-generation Detail Clarity Processor gives natural texture to the finest details
System Daylight View 3 for enhanced color perception in bright rooms and mapping applications
DICOM Simulation mode for medical presentations and training*2
Rec. 709 Mode reproduces colors accurately for HDTV projection
Any qestions ? Please feel free and ask us : info@visuals.ch